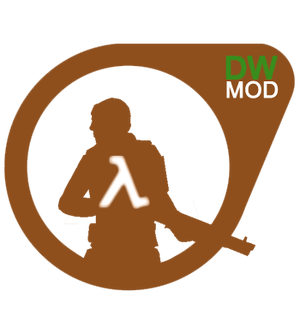 Engine:: EP2
Released Date: Nov 29, 2009 (EP1), N/A (EP2)
Author: TiiM
Dangerous World 1 Storyline
Edit
You play the of the rebel (Frank Harrison), who is asleep in his house, a piece for the City 17.
You wake up because the Citadel exploded, which was caused by our known Dr.Freeman with the assistance of Alyx , the daughter of Eli Vance. The evacuation of City 17 has begun and you are too close to the city , you have no choice and have to go on your legs and leave your house and join the evacuation group, In the house are some resources but don't forget your HEV suit and go. The game sets in the time of Half life 2 and his episodes (like : explosion of the citadel , the crash of the combine stalker train in EP1, and the car of Ep2....).
In-Game Information
Edit
Crowbar
USP Match Pistol
H&K MP-7 Sub-Machine Gun
Frag Grenade
MP-7 Grenade
SPAS-12 Shotgun
Gravity Gun
Combine Assault Rifle
.357 Magnum
AR2 Secondary Energy Orb
Crossbow
Rocket Powered Grenade Launcher
Hopper Mines
Resistance Turrets (Bonus maps only)
Characters / Allies
Edit
Isaac Kleiner (escape announcement)
Lamarr (during Kleiner's announcement)
Resistance Soldiers
Resistance Medics
Alyx Vance
Barney Calhoun
Citizens
Wallace Breen? (security feed)
Father Grigori (Bonus Maps only)
Gordon Freeman (On train with Alyx)
Regular Headcrabs
Fast Headcrabs
Poison Headcrabs
Combine Prison Shotgunner
Combine Dropships
Combine Soldiers
Combine Shotgunners
Combine APCs
Fast Zombies
Regular Zombies
Poison Zombies
Regular Zombie Torsos
Fast Zombie Torsos
Combine Zombies (Zombines)
Hunters
Antlion Grubs
Antlion Guardian
Combine Helicopters
Barnacles
Antlions
Antlion Workers
Antlion Guards
City Scanners
Stalkers
Combine Elites
Combine Advisors
Combine Turrets
Combine Gunships
Metro Police
Striders
Manhacks
Combine Security Camera
Combine Snipers
Shield Scanners
Combine Advisor Pods
Walkthrough
Edit
Dangerous World 2 Storyline
Edit
Dangerous World 2 is currently in development right now. The demo has been released. Click here for more information.
In-Game Information
Edit
Gravity Gun
Grenade
Crowbar
Pistol
SMG
Shotgun
Kukri
Characters / Allies
Edit
Dog
Eric Dalton
Michelle Dalton
Vulture
Crow
Hive Turret
Antlion Grubs
Antlions
Antlion Workers
Barnacles
Stalker (sound only)
Fast Zombie
Zombie
Walkthrough
Edit